After 19 years in the Golf Course Industry, Bill Woods and his staff are now bringing Course Turf Management to your lawn and landscaping through Progressive Earthscapes.
From landscape design to maintaining the finished masterpiece, our commitment to quality and professionalism will be apparent on our first visit!
We specialize in all aspects of landscape design; installation and maintenance including residential and commercial properties, irrigation system design, pesticide treatments, and water features. There is no job too difficult for us.
We are happy to offer a free consultation to discuss your landscape needs and answer any questions that you have to enhance your landscape.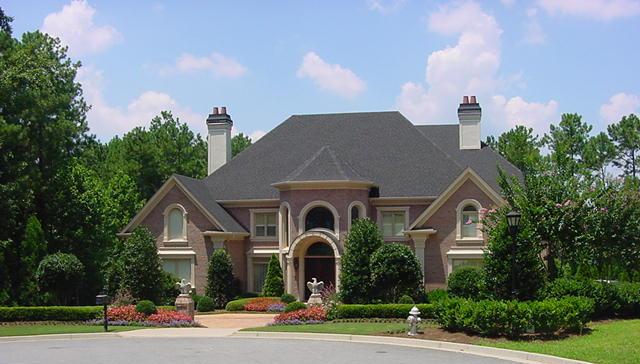 Let our Experts Use Their Training To Give You a Beautiful Yard!
Pride in Workmanship
Our Staff has been trained in the Golf Course Industry which requires a high degree of quality and professionalism.
We are sensitive to our clients needs and provide quality services to each one. Our on site manager visits will help keep lines of communication open between you, our customer, our office, and our staff.
As a homeowner in a beautiful community, you have invested thousands of dollars in landscaping. Our job is to protect your investment and enhance it.
We specialize in Country Club Communities and currently maintain approximately 350 residential clients.
Proven Results
We encourage you to speak to one of your neighbors regarding our professional approach to landscaping services.
Your time is valuable and we make sure to provide our services on a timely basis.
We stand behind our work and offer a full 2 year warranty on trees and shrubs installed, excluding azaleas, rhododendrons, and annuals.
Progressive Earthscapes is excited about the opportunity to provide our landscaping services to you. We will help you maintain the investment you made in your landscaping.
Our commitment to quality and professionalism will be apparent on our first visit!
Professional Methods
Our Designer and Manager Bill Woods is a certified pesticide applicator in South Carolina and Georgia.
The same professional approach that we utilize at Golf Courses is now available for your turf and landscaping. We use the latest and safest pesticides to get the most out of your lawn and plantings.
Our Professional Landscaping Company is state licensed and insured to apply all available chemicals to achieve the maximum "Golf Course Look" for your landscape.
Our Quality Shows and Can't Be Hidden!